Bird Prevention And Protection Services
For homeowners around Columbus or the surrounding areas, birds are a common and mostly a welcome sight. Once they've made their way into your home or property, however, they're anything but amusing. Nuisance birds like pigeons, starlings, sparrows, and others can cause numerous problems when they invade residential areas. The longer you wait, the worse those problems will become - and the bigger headache you'll be left with.
At 1st Response Pest Management, we specialize in bird removal and exclusion services for homes across the greater Columbus area. If you've started experiencing problems with birds or nesting in your home, contact 1st Response for immediate professional bird exclusion!
1st Response Bird Removal & Exclusion Services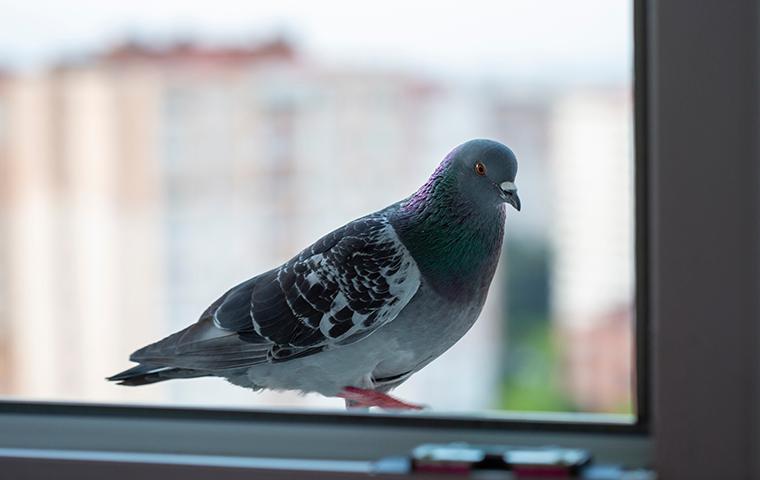 When you first contact us for bird control, we'll begin by sending one of our trained technicians to inspect for any signs of bird activity on your Columbus property. This inspection will help us determine where birds are coming from, where they're most active, and the conducive conditions that could be inviting them inside.
Once we've inspected your property and determined the scope of your bird problem, we'll then start working toward a solution utilizing a variety of tools and strategies to maximize the effectiveness of your individual treatment.
Some of the many tools we use to exclude pest birds from structures include:
Screens
Bird spikes
Netting
Repellants
And more!
When it comes to bird exclusion, the team at 1st Response focuses on providing treatments that are safe for people and humane for birds. We don't want to kill the birds around your property, but simply to remove any active bird presence while deterring future infestations and sealing off any entrances that could allow them inside in the future.
Why Are Birds A Problem Around Columbus?
Birds can be a nuisance for a number of reasons reasons, but most of the problems they cause arise from their nesting behavior and the things they leave behind.
Common problems pest birds cause include:
Holes in the soffits of your home
Knot holes in your siding
Birds getting in through attic vents
Nesting material and fecal matter found in your garage, attic, or other areas
General property destruction from pecking or foraging
Birds nesting and leaving droppings around your property isn't just unsightly and unsanitary; it can be the beginning of costly property damage and other serious problems. While these problems are most prevalent in areas like the attic and garage, where birds can most easily access, the truth is that they can occur almost anywhere in an affected property.
Simply put, pest birds inside a home or structure are bad news. The longer you wait, the worse the problem will become. Luckily, 1st Response is here to help.
Got Bird Problems? Call 1st Response Today
If you're having any bird problems around your property, call the bird removal experts here at 1st Response for an immediate consultation. For bird control that works, trust the pros at 1st Response and contact us today!
Request Your Free Custom Quote
Complete the form below to request your free quote.