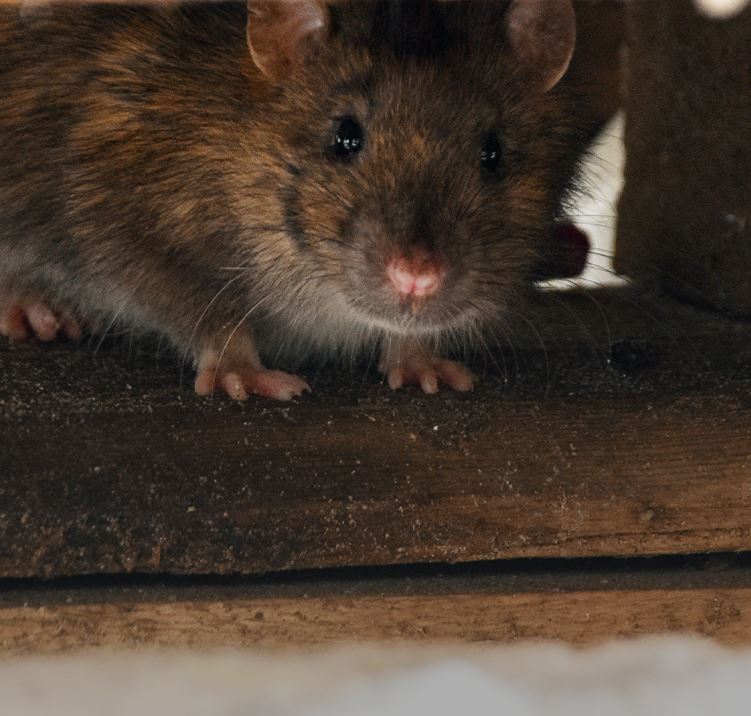 What are rodents?
Rodents make up the largest group of mammals in existence and live throughout most of the world. Lots of rodents live near people, causing damage and introducing diseases into our homes and businesses. Rodents are all characterized by their front incisors that grow throughout their life. They gnaw on most of the objects they come across to prevent their front teeth from overgrowing, which would cause them pain and prevent them from eating. Two of the most common species of rodents that cause problems for home and business owners in our area of Ohio are the large, heavy-bodied Norway rat and the smaller house mouse.
Are rodents dangerous?
Rodents can spread diseases directly through touch or exposure to their urine, feces, saliva, or bites. They also spread diseases through parasites (fleas and ticks) that they carry on their backs. These furry creatures are also able to cause significant structural damage inside homes and other buildings. They will chew through wires, pipes, insulation, and flooring, causing short circuits and sometimes triggering fires and causing water damage.
Why do I have a rodent problem?
Rodents are a problem in rural, suburban, and urban areas. They will take advantage of any food sources they find, such as gardens, crop fields, garbage, compost, pet food, and outdoor eating areas. Rodents can move into homes and other buildings at any time of year, but, in Ohio, when the weather cools in the winter, they are more likely to move indoors to seek out warm shelter near food sources. Inside, rodents forage for food in kitchen and pantry areas.
Where will I find rodents?
Rodents are very adaptable and can live successfully in both indoor and outdoor environments. Outside, rodents live and nest in parks, fields, yards, gardens, wooded areas, and the abandoned nests of other small animals. Inside, rodents like to nest out of sight in quiet areas like basements, cabinets, closets, cupboards, and behind large appliances. Rodents, including Norway rats and house mice, are common invaders inside homes, restaurants, schools, dormitories, food processing facilities, and anywhere else food is prepared and stored.
How do I get rid of rodents?
Get rid of rodents from your Ohio home or business by trusting 1st Response Pest Management experts. We are a locally-owned and family-operated pest control company. Our goal is to provide our customers with peace of mind and pest-free homes through our effective rodent control services.
Learn more about protecting your Greater Columbus or Central Ohio area home or business from rodents and other pests with the help of 1st Response Pest Management and our eco-friendly approach to pest control. Reach out today and speak with one of our helpful professionals to learn more about our residential and commercial pest control services!
How can I prevent rodents in the future?
Prevent problems with rodents by putting into place the following rodent prevention measures:
Partner with the pest control experts here at 1st Response Pest Management.
Keep rodents out by caulking holes in the foundation and exterior walls of your home.
Place screens on vents and drains, install a tight-fitting cap on chimneys, and place door sweeps on exterior doors to help deter rodents seeking a place to overwinter.
Place woodpiles away from the outside of your structure.
Cut tree branches away from the outside of your home.
Remove fallen trees and excess debris from your property.
Regularly harvest vegetables and fruit from trees and gardens.
Keep locking lids on trash cans and compost bins.
Inside keep storage areas organized and free of clutter.
Remove food from their original containers and place the food in plastic or glass containers with airtight lids.
Never leave food out in the open on counters or tables.
Contact Us Today!
We appreciate your interest in 1st Response Pest Management and are here to help. We service both commercial and residential properties in Powell, Ohio, and the surrounding communities. To ask a question or request a service appointment, please fill out the form below. We'll get back to you as quickly as possible!