Do You Have A Special Event Coming Up In Powell, OH?
An outdoor event is a wonderful way to spend time with family and friends, but pests can ruin a good time in the blink of an eye. If you are hosting a special event, such as an outdoor wedding, concert, graduation party, or backyard BBQ, you want to protect your guests from harm and your event from being ruined by pests. 1st Response Pest Management can help.
Our Special Event Treatment Process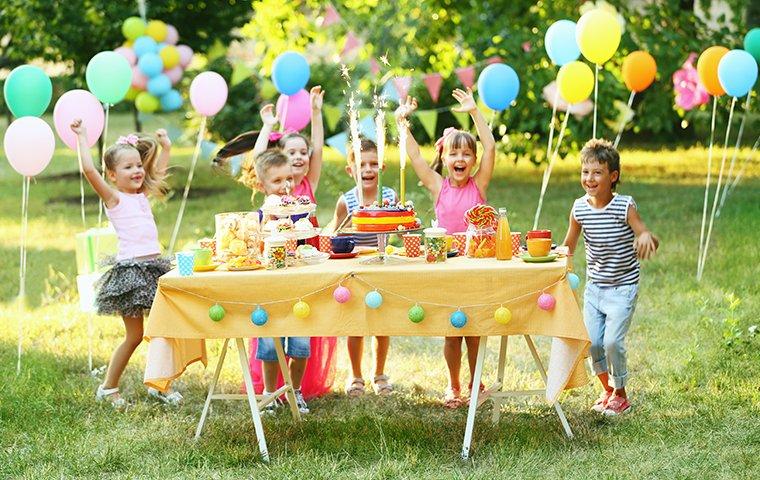 A lot of planning and hard work goes into putting together a special event. Don't let pests derail your efforts.
If you have a special event coming up, contact 1st Response Pest Management. We'll come to the event location about a week before the big day to apply a treatment to the area.
We specifically design customized treatments to minimize the impact of wildlife, rodents, and pests on outdoor events and gatherings like weddings, birthday parties, BBQs, and pool parties.
We provide safe, effective, and convenient treatments that will keep annoying and bothersome pests out of the way so that your guests can enjoy their time, giving you one less thing to worry about.
Protect Your Party — Protect Your Guests
With special event services from 1st Response Pest Management, you'll receive the treatment you need to keep pests away from your Ohio property, allowing your special event to be the roaring success you hoped for. Contact 1st Response Pest Management to schedule your appointment.
Request Your Free Custom Quote
Complete the form below to request your free quote.