How To Tell If You Are Dealing With Bed Bugs In Columbus
February 15, 2022
Would you recognize the signs of bed bugs? Have you recently purchased used furniture such as a couch or bed?
If you are finding yourself with more questions than answers, you've come to the right place. 1st Response Pest Management can find the solutions to your pest problems.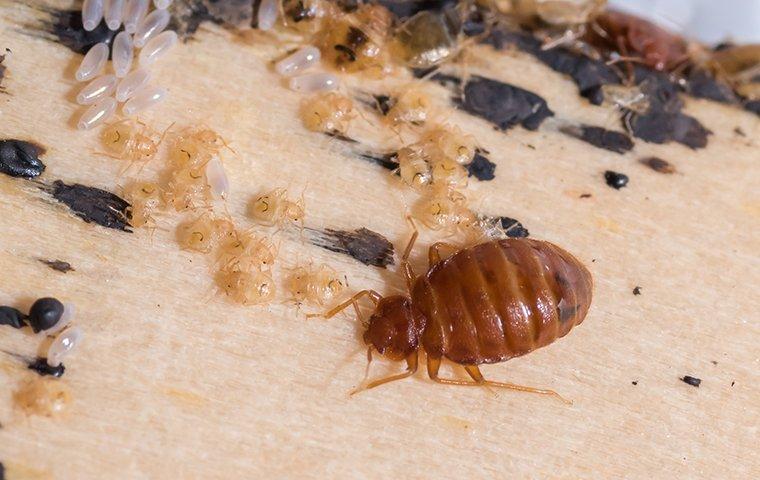 What Do Bed Bugs In Columbus Look Like?
Bed bugs are small, oval-shaped bugs, typically brown in color, but once filled with blood, they will become reddish in color. The bug lives off of the blood of a human or animal.
An adult bed bug is the approximate size of an apple seed. However, the body of the bug will swell once filled with blood. Bed bugs do not fly. They can, however, move at a fast pace across surfaces in your home. They also do not nest, but a female bed bug can lay hundreds of eggs (as small as a speck of dust) in her lifetime.
Signs Of Bed Bugs In Your Columbus Home
Have you ever woken up and had itchy patches on your skin that were not there when you went to bed? Have you recently purchased used furniture? Did you travel with luggage?
Any of these scenarios can show signs of bed bugs in your Columbus home. Some typical hallmarks of a bed bug infestation include:
Bloodstains on pillows or bedding
Dark, rust-colored spots on sheets, mattresses, bedclothes, or walls
Bed bug fecal spots, eggshells, or shed skin
An offensive, musty odor
To carefully check for such infestations, homeowners should remove all bedding from the bed. You should also remove a dust cover from the box springs to check the wood framing for signs of bed bugs.
Bed bugs can also be as narrow as the width of a credit card, meaning they can easily hide in spaces such as carpet, telephones or radios, inside books, or even electrical outlets in your home.
Are Bed Bugs In Columbus Harmful To My Health
Bed bugs are not known to carry or spread disease. However, this does not mean they are not a risk to health in other ways.
Bed bugs cause itchy reactions to human skin. The bite may resemble that of a mosquito, leaving skin red, itchy, or inflamed. Such bites can cause excessive scratching, which may lead to a secondary skin infection.
Bed bugs also annoy you and increase your stress levels. Due to the fact that they commonly bite humans as they sleep, they can also deprive you of your needed hours of rest, leaving you susceptible to increased stress, a lowered immune system, and overall exhaustion.
The Fastest Way To Rid Of Bed Bugs In Your Columbus Home
There is only one sure-fire way to rid your Columbus home of bed bugs. Trust the professionals.
The technicians at 1st Response Pest Management, L.L.C. are trained to identify the signs of an infestation and rid your home for the good of such pests. This Columbus-based pest control service offers "white glove" service with inspection, tailored treatment planning, and thorough follow-up.
Trust 1st Response Pest Management to rid your Columbus home of bed bugs, and sleep easy knowing your home is pest-free.