Commercial Pest Control To Protect Your Columbus Ohio Business
Running a business is hard work, but avoiding potential problems before they arise is a great way to make your job just a little bit easier. Unfortunately, pests are one of those problems. They destroy inventory, damage your facility, expose your employees and customers to illness or injury, and hurt your reputation. Preventing Ohio's toughest pests before they invade is ideal, but even if you find yourself dealing with an active pest infestation, 1st Response Pest Management can help.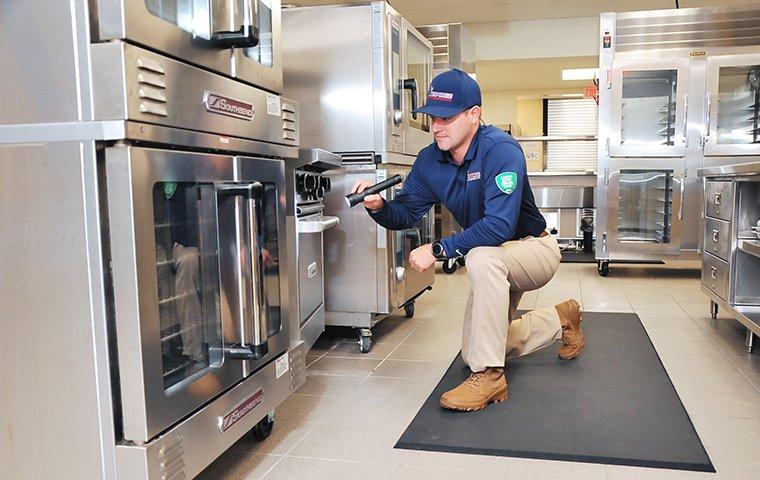 Our Commercial Pest Control Process
Free Inspection
We offer free inspections to every commercial customer. No two businesses have the same pest control needs, so we use this time to get a feel for your unique situation to recommend a plan tailored to your needs.
Treatment
Your treatment plan will be based on your specific needs. While a business using pest control in a preventative way may only need a general plan with treatments performed quarterly, those with severe infestations may require more targeted treatments on a monthly or even weekly basis at first.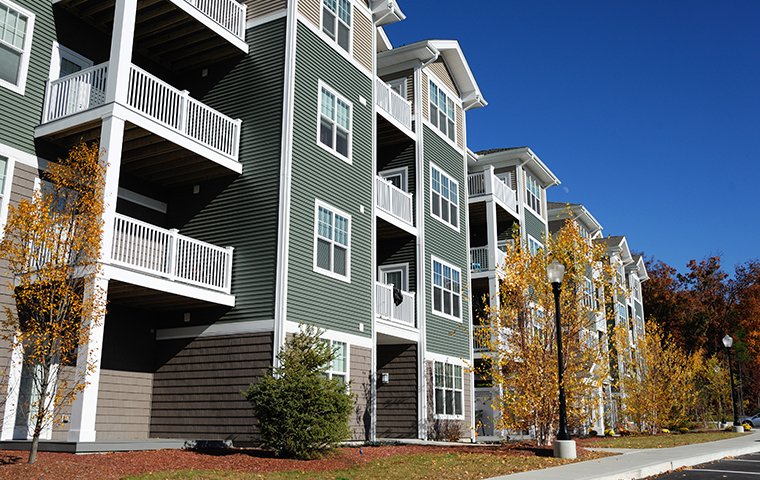 Property Management
When you have tenants to take care of, you know how important it is to keep them happy. A pest-free environment is a great place to start. Let 1st Response Pest Management help.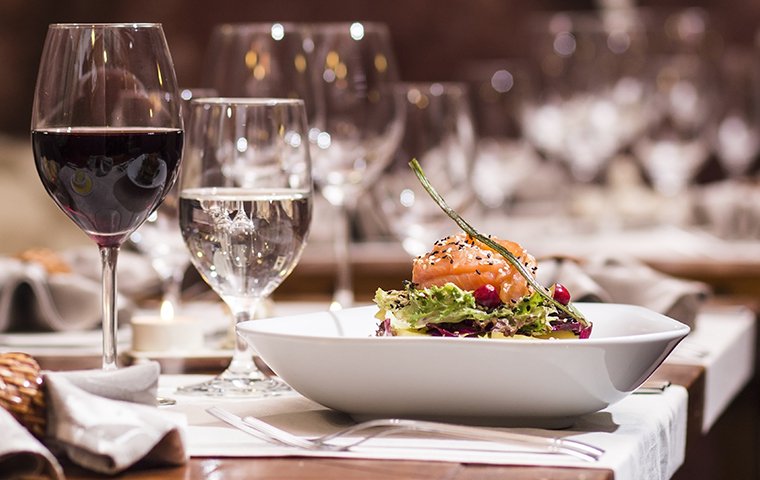 Bars & Restaurants
Pest infestations in a restaurant setting are terrible for business. Ensure the safety of your guests by partnering with 1st Response Pest Management to create a pest-free environment.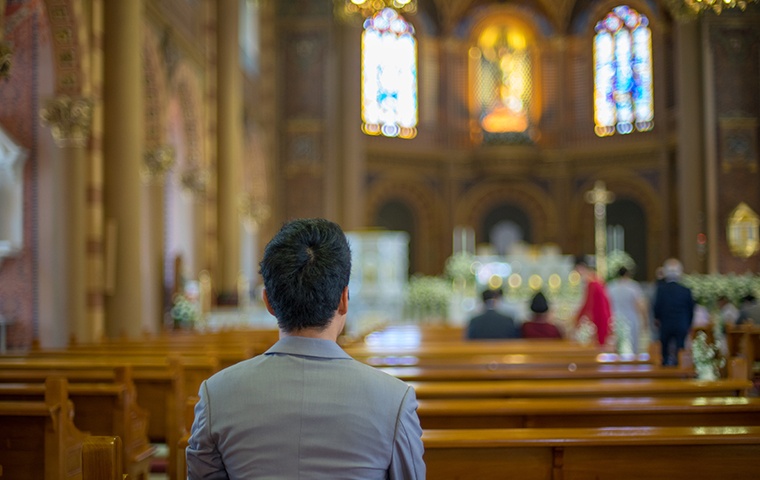 Worship Centers
With the number of people that come in and out of your place of worship each week, it's easy to see how pest problems can start. Prevent them with the help of 1st Response Pest Management.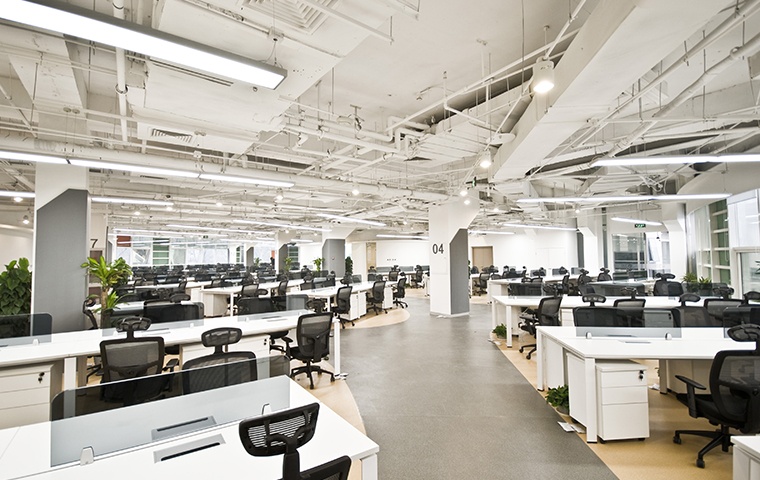 Office Buildings
When in charge of business properties, tenant happiness is your priority. Keep pests from making your job difficult with the help of 1st Response Pest Management.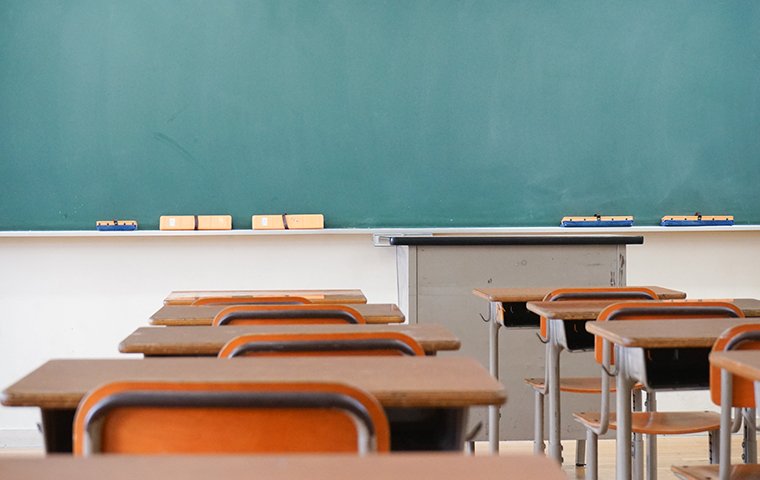 Educational
Students need a safe environment to learn. Make sure your educational facility passes the test with the help of 1st Response Pest Management.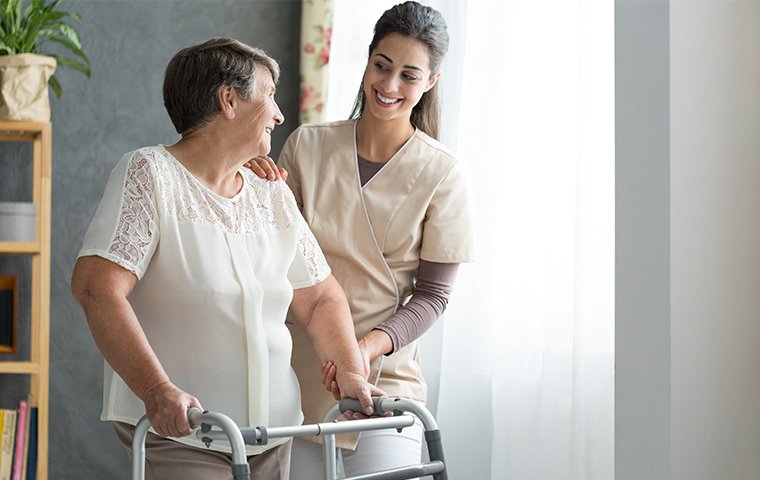 Healthcare
Sanitary conditions are essential in a healthcare setting. Pests will destroy those conditions as soon as they enter your building. Protect your facility with help from 1st Response Pest Management.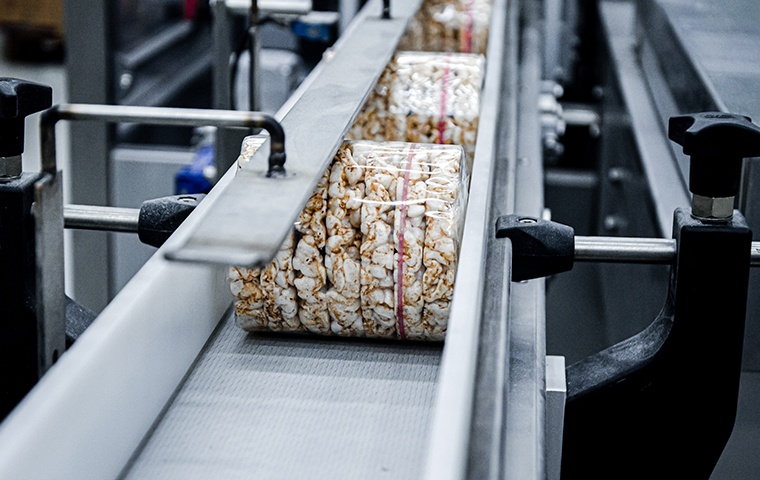 Food Processing/Manufacturing
In an environment that handles food, pests can be extremely detrimental to your business. Protect your consumers and your facility with the help of 1st Response Pest Management.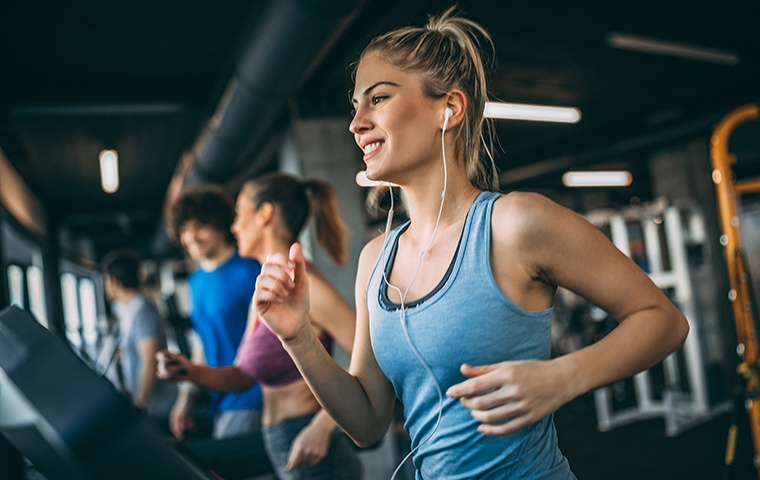 Athletic Facilities
When you have athletes training for the big game in your building, the last thing you need are pests creating a dangerous environment. Keep them away by partnering with 1st Response Pest Management.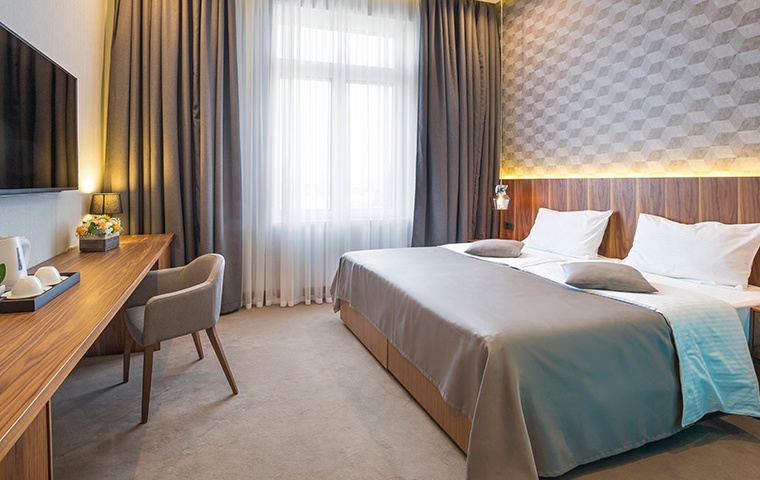 Hospitality & Lodging
When your career is based on keeping people happy and content, the last thing you need is pests causing problems for your guests. Call 1st Response Pest Management today to keep those pests away.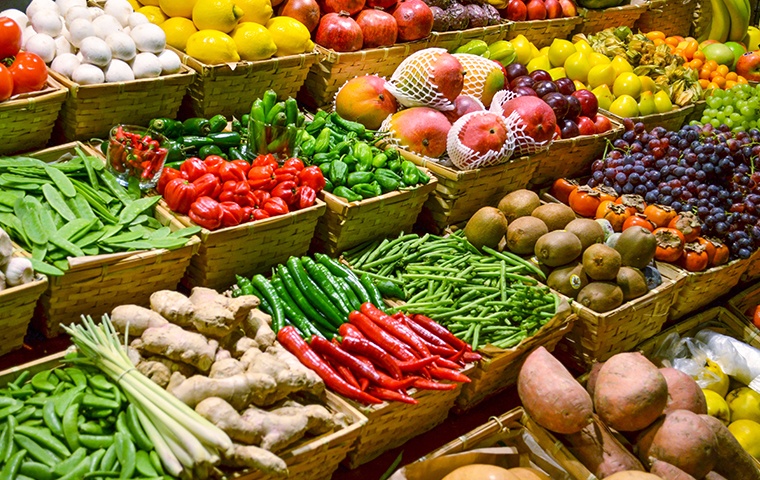 Retail/Grocery/Pet Stores
Your customers need to be reassured that your products are of the highest quality. Pests can deter them from returning. Keep these pests at bay with the help of 1st Response Pest Management.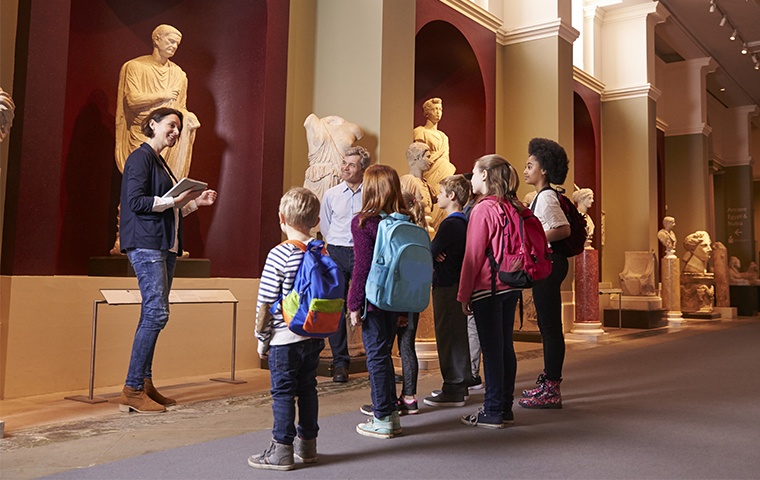 Entertainment Venues
Whether your customer is excited about seeing ancient art forms or that new blockbuster, they shouldn't have to worry about pests impeding on their fun. Keep the enjoyment alive by partnering with 1st Response Pest Management.
Why Choose 1st Response Pest Management?
As a business owner, you can't just hope your pest problems will go away on their own. You have to take decisive action to eliminate them and prevent them from returning. You can trust the experts at 1st Response Pest Management.
We provide safe, effective, and convenient pest management.

We focus on outstanding customer service.

We're available to answer phone calls 24/7 to ensure a quick response.

All of our technicians and customer service representatives are licensed in pest management.

We use only the highest quality products.

All of our technicians train in white-glove service.

We have an A+ rating from the Better Business Bureau.

We've been awarded Angie's List's Super Service Award every year since 2008 and the Consumer's Choice Award since 2014.

We were awarded the People Love Us On Yelp Award.

We are members of the National Pest Management Association and the Ohio Pest Management Association.

We are Greenspot certified by the city of Columbus.

We use eco-friendly methods and products that are effective against pests while minimizing our environmental impact.
Protect Your Columbus, OH Business From Pests
Pest infestations take your mind off the one thing you should be focusing on. By partnering with 1st Response Pest Management, you can leave pest control to the Columbus pest experts so that you can stay focused on running your business. Contact us today to schedule your free inspection.
Request Your Free Custom Quote
Complete the form below to request your free quote.