Peace Of Mind For Your Columbus, Ohio Home
When our area's toughest pests get into your home, they threaten your family's health and safety, damage your property, and steal your peace of mind. The local pest experts at 1st Response Pest Management are here to restore that peace of mind with pest control solutions to protect you and your family.
Our Home Pest Control Process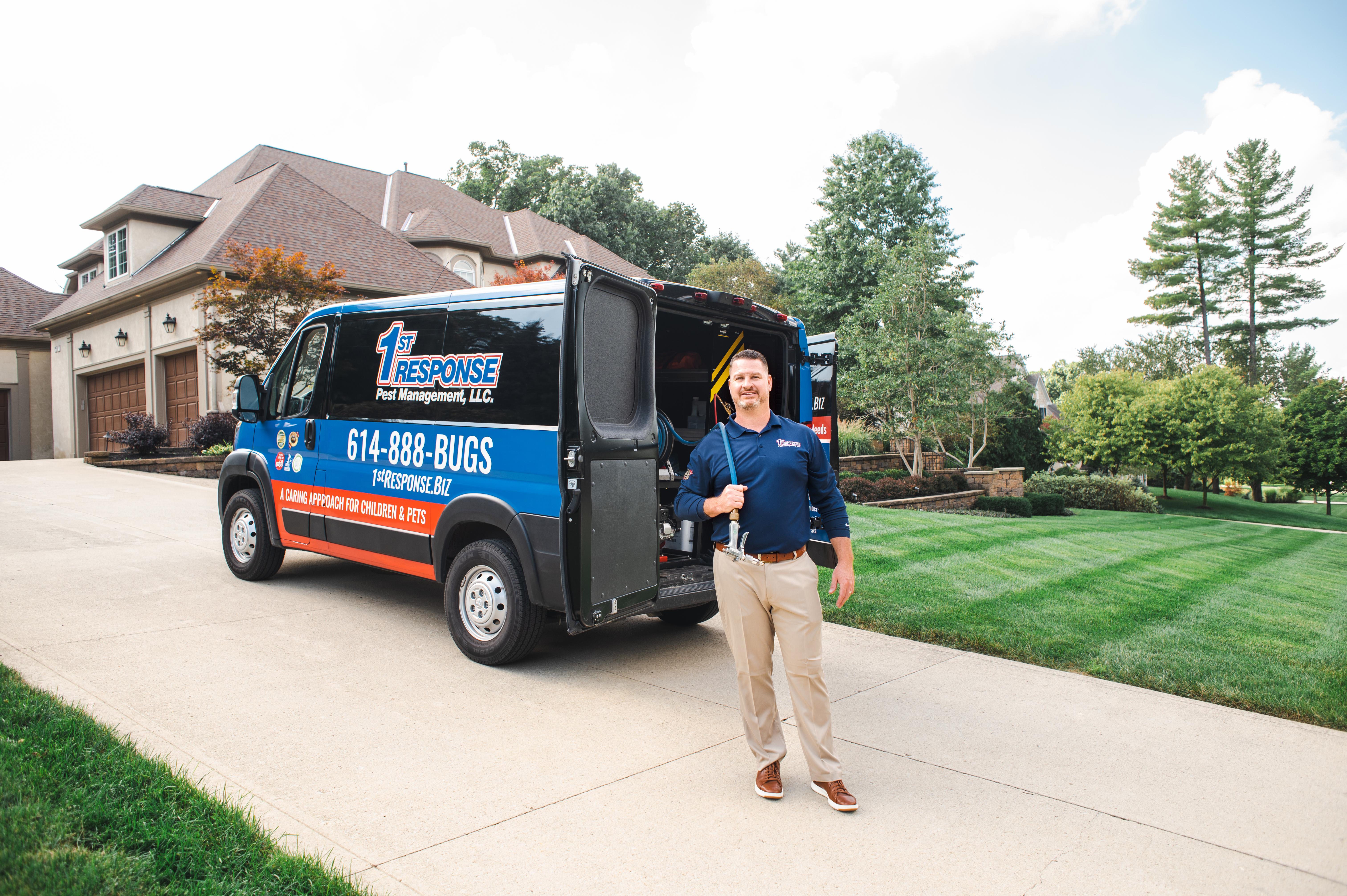 Every treatment with 1st Response Pest Management comes with our white-glove service. When our pest management professional arrives at your home, they'll put on shoe covers before coming inside. We then perform a detailed inspection of both the interior and exterior. After the inspection, we'll discuss our findings with you, explain what plan we recommend, and go over your options before starting treatment.
Once you've decided on a course of treatment, we'll start with an interior treatment. We'll then move on to crawlspaces, garages, and the exterior. Specifics of these treatments vary based on the pest control plan options you choose.
After your initial treatment, we'll perform a quarterly service to maintain your protection. Specialized treatments for cockroaches, flies, moles, rats, and stored product pests such as cigarette beetles, clothes moths, drugstore beetles, flour beetles, Indian meal moths, and sawtoothed grain beetles, and weevils require monthly follow-ups. If pests return to your home between scheduled service visits, we'll also return to take care of the problem.
Inspection
We perform an inspection at the beginning of your first treatment, allowing us to tailor our service to your needs while not wasting your time with multiple appointments.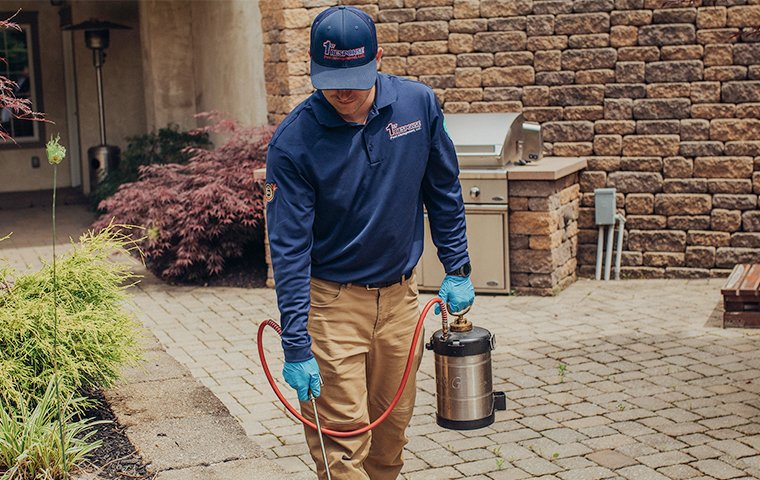 Treatment
We provide thorough treatments of the interior, exterior, crawlspaces, and garages. With 1st Response Pest Management, you'll know your property is well-protected against pests.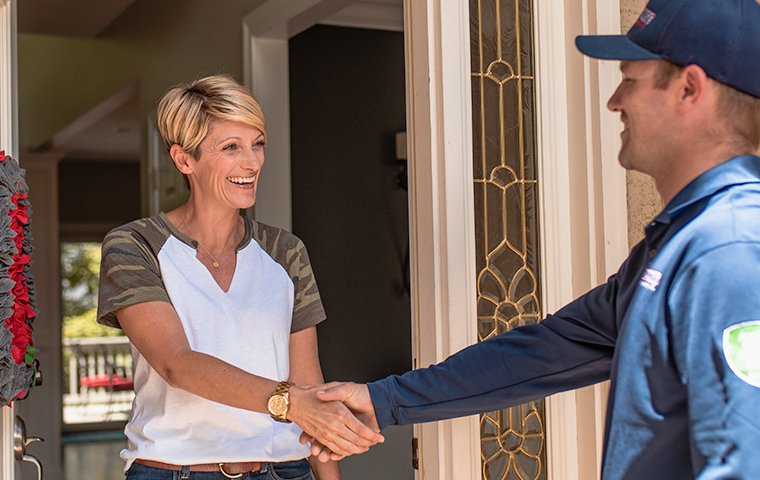 Follow-Up
In addition to our regularly scheduled follow-up visits, we'll also return to your home to re-treat if pests return in between service visits. We stand behind our service.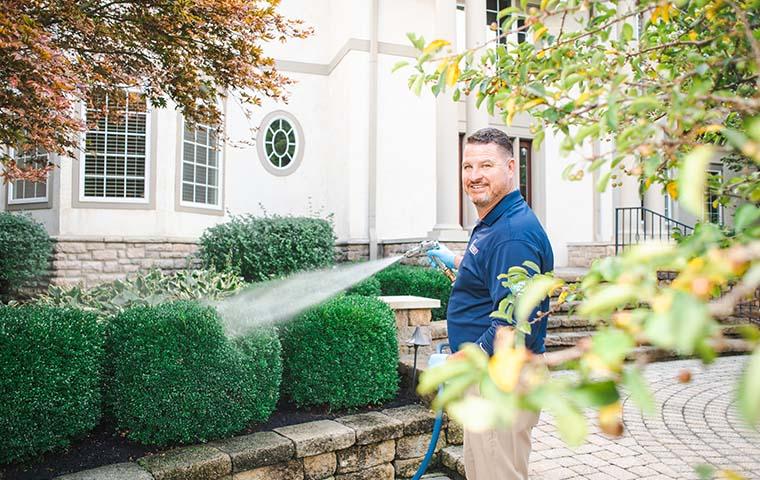 Our Specialty Pest Control Options
Beyond our general pest control plans, we also offer treatments for specific pests that may cause you problems. These include the following service options:
Pest Control That's Safe For Your Family
A pest infestation in your house can cause many problems, but you don't want the solution to cause further issues. At 1st Response Pest Management, we prioritize the safety of your children and pets. The methods and products we use are safe for your family members and pets and easy on the environment while being tough on pests. In addition, we're available to answer phone calls 24/7 to ensure a prompt response to your pest control request. Contact us to schedule your first appointment!
Request Your Free Custom Quote
Complete the form below to request your free quote.