Is There A Lot Of New Activity Inside Your Home?
Whether your home has a revolving door of people coming in and out or you prefer a more quiet, peaceful environment, you know you need to pay attention when you start noticing pest activity in your home. Asian lady beetles and stink bugs often enter Columbus homes during the fall, hiding within the walls over the winter and making their grand reappearance in the spring. While finding one or two may not necessarily be a cause for concern, if you start seeing them regularly, you may have a large infestation on your hands that needs to be taken care of. Whether you have an active infestation or are looking to prevent one in the coming seasons, 1st Response Pest Management can help.
Stink Bug & Asian Lady Beetle Control From 1st Response Pest Management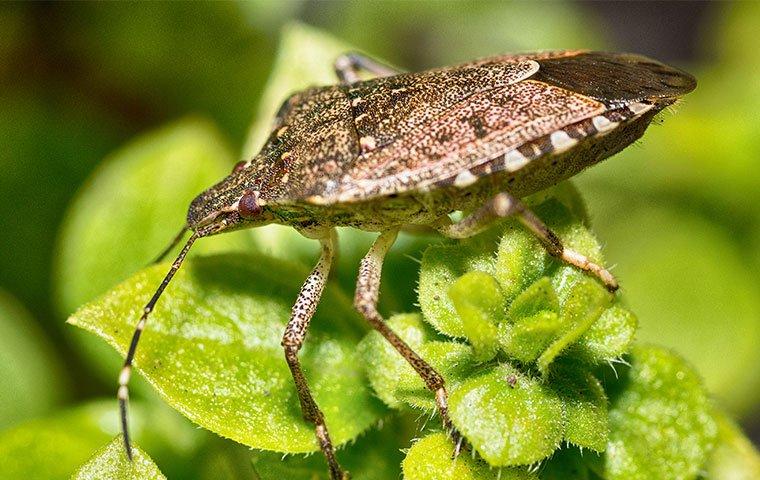 Thorough Inspections
At 1st Response Pest Management, we'll begin by inspecting both the interior and exterior of your Columbus home. This allows us to determine if you have a current infestation, how extensive the problem is, and how they are likely getting inside.
Quality Treatments
During the treatment phase of your stink bug and Asian lady beetle control service, we'll start by applying a treatment to the exterior perimeter and foundation of your home and garage. Next, we'll treat the exterior windows, doors, eaves, soffits, and light fixtures, as well as your porch and deck areas. Finally, we'll go inside and perform a treatment in your attic space.

Our stink bug and Asian lady beetle control service is available as a one-time treatment or is included in our 365 White and 365 Blue Care Plans.
Protecting Your Home Against Overwintering Pests
Stink bugs and Asian lady beetles may only be considered nuisance pests, but you still don't want them to get into your house. These pests can create an unpleasant odor and damage fabrics, not to mention the general nuisance of having bugs crawling around all over your home. With stink bug and Asian lady beetle control from 1st Response Pest Management, you can eliminate the invading pests in your house while protecting yourself from future infestations. Contact us to schedule an inspection!
Request Your Free Custom Quote
Complete the form below to request your free quote.