Is Your Powell, OH Home Protected From A Termite Infestation?
You probably don't spend a lot of time worrying about termites. However, if your home doesn't have active protection against them, you should probably start giving them some thought. Termites infest hundreds of thousands of homes in the United States every year, and they often do it without the homeowners' knowledge. Once inside, they eat away at the wooden structures in your house, sometimes to the point of causing structural damage. Regardless of whether you have an active termite infestation or not, now is the time to get termite protection.
Our Termite Control Process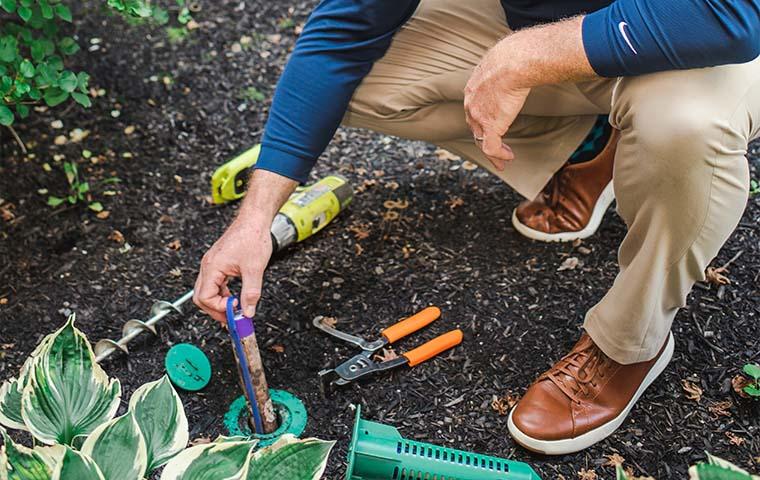 Free Inspection
Identifying termite infestations can be hard because most of the damage they cause remains hidden away inside your walls. To determine if you have an active infestation, you need professionals trained in where to look and how to spot the subtle signs of a termite infestation. 1st Response Pest Management provides free termite inspections to do just that.
Sentricon® System with Always Active™
1st Response Pest Management is a certified installer and maintainer of the Sentricon® System with Always Active™. Sentricon® with Always Active™ is a termite baiting system. We'll install bait stations in the ground around the perimeter of your home that works 24/7 to eliminate termites.
The bait in these stations is scientifically proven to be more attractive to termites than regular wood cellulose. When termites take the bait, they bring it back to their colony, which eventually eliminates the entire colony. Sentricon® with Always Active™ is effective at eradicating current infestations, as well as preventing future ones.
Liquid Termite Treatments
Although Sentricon® with Always Active™ is our primary form of termite control, some situations also require liquid termite treatments. If that's the case for your home, we'll use Termidor, the leading brand in liquid termiticides.
Protecting Your Investment
Your Columbus home is an investment you must care for, and termites threaten it as few pests can. Protect your home and your loved ones inside it by getting termite control from 1st Response Pest Management. Our termite treatments effectively eliminate and prevent termite infestations, giving you safety and peace of mind. Contact us to schedule your free inspection.
Request Your Free Custom Quote
Complete the form below to request your free quote.